---
Boost your Immune System and give your body the nutrients it needs to help run at its optimum level. The Innov8tive Nutrition Immune Boost Patch is loaded with our proprietary Immune Support Complex. Ingredients like Ginger, Turmeric Root, Red Algae, Oregano Oil and so much more will assist in boosting the immune system.
---
---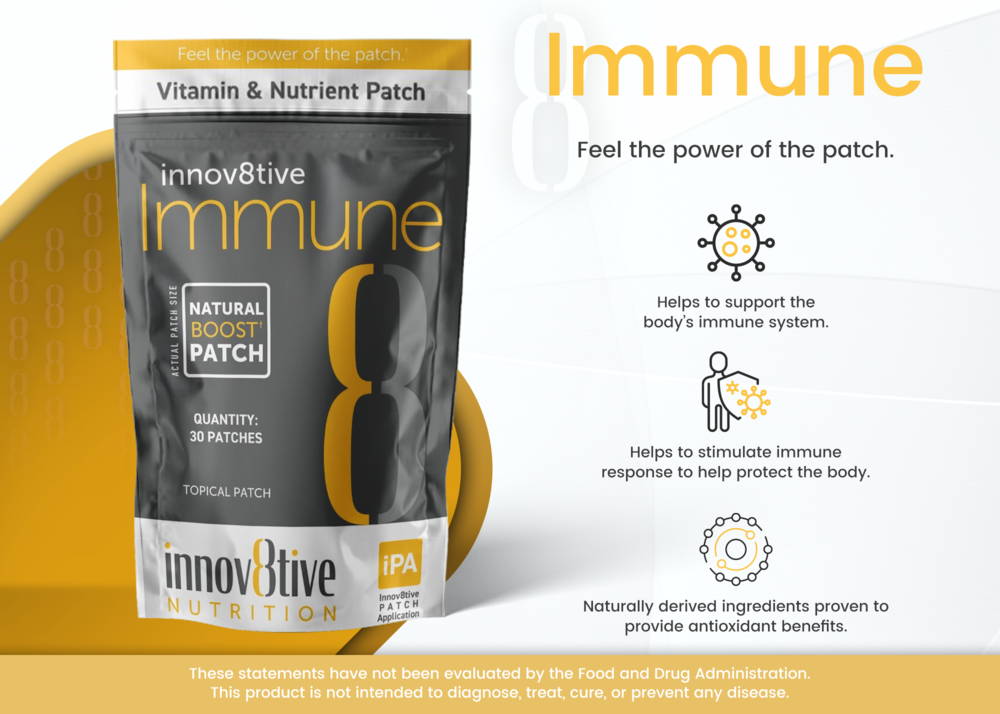 The Innov8tive Patch Technology
"No More pills, No more Powders, No more Awful tasting Liquids. The innovative patches are unique, simple to use, and no one will even know your wearing one!"
---