---
Weight Management Patch Combo
Feel the power and multiple benefits from the Innov8tive Ignite Weight Management 2 patch system. You will receive 30 Patches each of the 2 products. 60 patches total!!
This product is optimized when used in conjunction with dietary and lifestyle changes. Whether you choose to use the Innov8tive Ignite plan, Vegetarian Ignite plan, Weight Watchers, Keto, NSNG, or any other plans.
---
---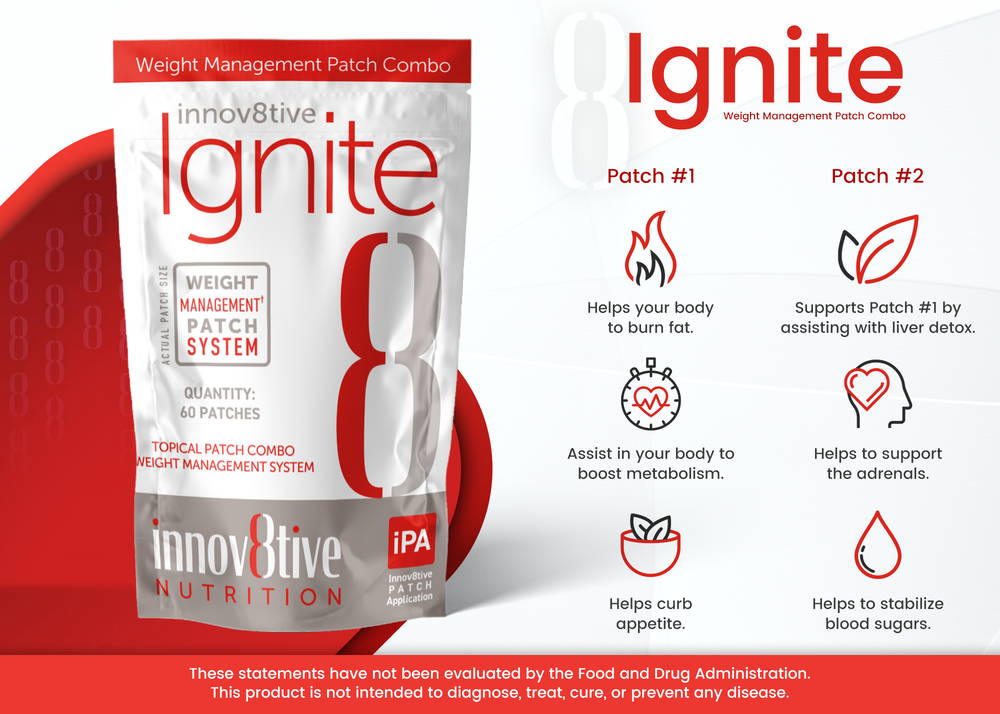 The Innov8tive Patch Technology
"No More pills, No more Powders, No more Awful tasting Liquids. The innovative patches are unique, simple to use, and no one will even know your wearing one!"
---